Robbins Chevrolet & Nissan Surprises 2020 Humble ISD Teacher of the Year with $5,000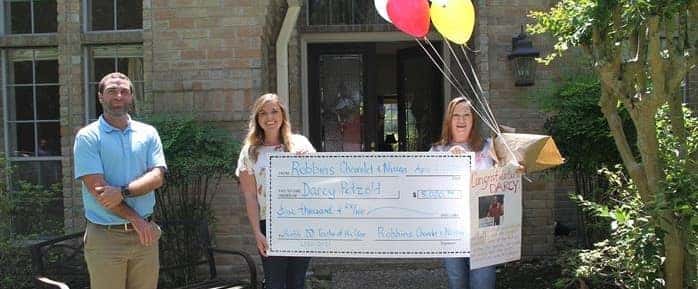 We've been in the Humble community for 92 years & our owners are 2nd and 3rd generation graduates of Humble ISD. We've always been driven by our community and supporting the school district has always been one one of our most important contributions each year.
"We really look for any opportunity we can to support Humble ISD," Chelsea Robbins McGhinnis, Vice President, Robbins Chevrolet & Nissan, said. "My family is full of Humble ISD graduates and it's a longstanding tradition for our family to be involved in the district. We love the Humble ISD Education Foundation and the grants they provide, so it only makes sense that we support the teachers that are making the most difference too."
Humble ISD is a large, and still growing, district with more than 42,000 students and nearly 3,000 teachers across 45 campuses.
And what is the school district without its teachers? The teachers are the backbone of education and without them there would be nothing to support. We are so proud to partner with Humble ISD to reward the 2020 Humble ISD Teacher of the Year with $5,000.
This year looked a little different because of Covid-19. The teacher of the year is typically announced at the Humble ISD Education Foundation Gala each April but this year, it couldn't take place.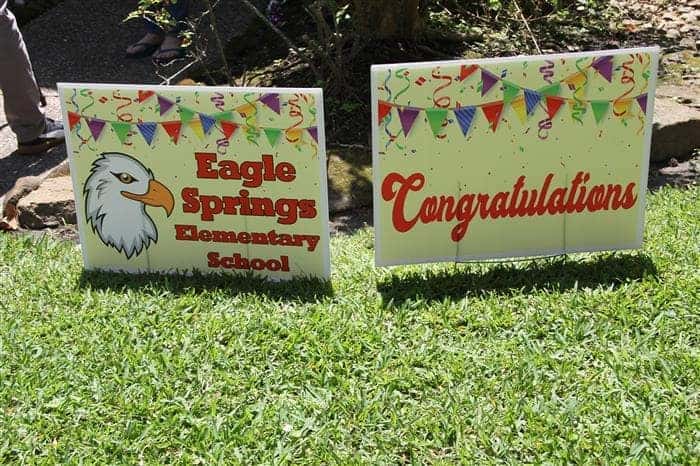 Vice Presidents Cole Robbins and Chelsea Robbins McGhinnis along with a group of district representatives met and drove to the winner's house to surprise and congratulate her. It was different than at a gala with thousands of people, but somehow so much more special and intimate. Darcy Petzold was surprised as Teacher of the Year and her reaction could not have been more geniuine. Her love for her students and passion for education was evident as she spoke, tearing up as she felt such pride with all of her hard work recognized.
Darcy Petzold is a 2nd grade teacher at Eagle Springs Elemenary. She has been teaching in Humble ISD for 13 years and is known for her innovative teaching style and love of the teaching in and about nature. She has received multiple grants from the Humble ISD Education foundation in the past.
Congratulations, Darcy. We are so proud to support the people making the most differnce in the community that supports us.